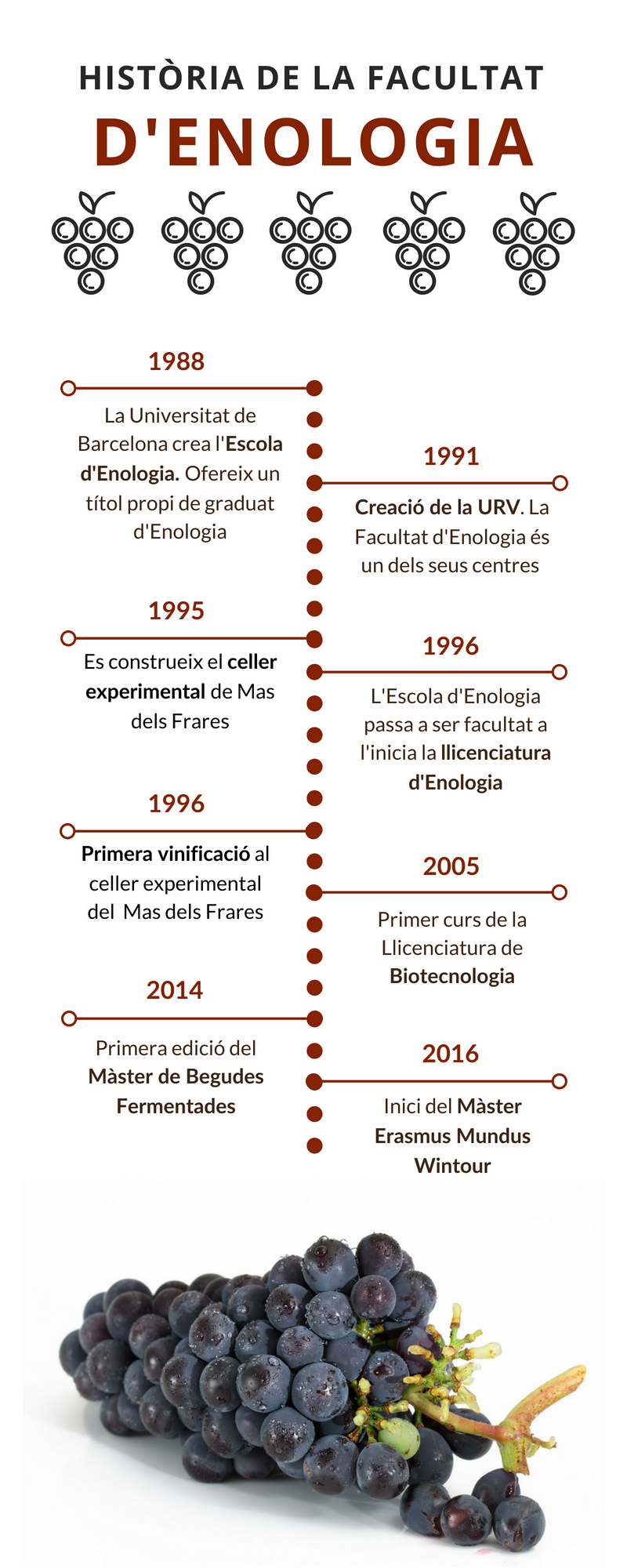 WELCOME TO THE FACULTY OF ENGOLOGY
If you are interested in our degrees and you would like to visit the faculty to find out more first-hand, please click on the link to arrange a meeting.
BACHELOR'S DEGREE IN ENOLOGY
The profession of enologist combines three disciplines: biology, chemistry and process engineering. As a student on this degree, you will learn all about the process of making wine, including the biology and the cultivation of vines, the fermentation of the must, the sensory analysis techniques, and the bottling process. Your training will also include important aspects such as marketing, exporting, the skills of the sommelier, enotourism and communication skills.
BACHELOR'S DEGREE IN BIOTECHNOLOGY
As a biotechnologist, you will specialize in the study and use of living creatures and biological mechanisms. On this bachelor's degree, you will learn experimental methodologies that will enable you to work in the development of processes related to a healthy diet and biomedicine. Furthermore, you will be able to scale up these processes for applications in ambits such as the medical, pharmaceutical, food, cosmetic and environmental industries and thus contribute to the advancement of society.
Maybe you are interested in...